Welcome! It's so nice to see you again!! It has been a long time since I've been able to hop along with the
Let's Get Hopping
ladies and oh how I've missed them! I haven't been doing much stamping lately, which is why I haven't blogged. It's a long story - one for another blog post. Just know I'll be back more often than I have been over the past eight months.
You've likely just arrived from the ever-talented
Eva Potts
. Don't you love what she did with this month's theme
Favorite Coloring Technique?
She is so inspiring!! If you're just starting the hop here, then follow the link at the end of my post and make your way around. You won't want to miss one blog!
Recently, hubby and I had a date night and spent some time walking around the Disneyland Resort, including the Disneyland Hotel. There I found the most beautiful Hibiscus and it reminded me of my favorite bundle from the Occasions catalog - Humming Along! My stamping supplies have been in storage (remember, I'm saving that story for another blog post) but I
had
to get some of them out after seeing this flower... and I
had
to start creating!
What I love most about this stamp set is that its images are large and line art. Stampin' Blends are the perfect coloring tool for this type of image since the ink flows seamlessly over the paper... no lines when overlapping what I've already colored. Alternating between light and dark Blends allows more depth of color.
If you don't recognize the striped background paper on this card, it's because it's actually a sneak peek of a new Designer Series Paper from the upcoming 2019-2020 Annual Catalog. Fun, isn't it?
I hope you like my card and it inspires you to try the Stampin' Blends - if you haven't already. And I hope you find inspiration while you're out and about, then go home and create something beautiful!
Now hop on over to the amazing
Mikaela Titheridge
to see which coloring technique is her favorite.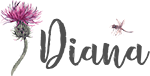 Want to re-create my card? Here's what you'll need: